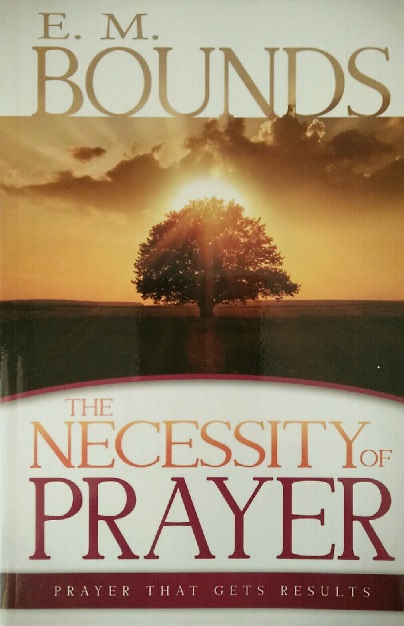 Title:                 The Necessity Of Prayer(previously published as Prayer and Spiritual Warfare )
Author:            Bounds, Edward McKendree, 1935-1913.
Imprint:          U.S.A.: NewKensington, Whitaker House, 2013, ©1984.
Collation:        141 p., 140*215 mm.
ISBN:                978-1-60374-994-7
Class Code:     培灵 T N O P -EMB
Christians know they should pray. But how many Christians know why? E. M. Bounds provides inspiration and insight that will challenge any believer to a greater depth of personal prayer. If you want to understand the power of a life of prayer, read this book. You may never pray the same again!
Edward McKendree Bounds was a Methodist minister, revivalist, author and lawyer.
Unsuccessful in the California gold rush of 1849, E.M. Bounds returned home to Missouri and became the state's youngest practicing attorney at age 19. In his early twenties, he was deeply impacted by the Third Great Awakening, and at age 24 he was ordained for ministry. During his lifetime as a pastor, traveled as an evangelist, served as a Civil War chaplain, edited a Christian periodical and was a devoted husband and father. But E.M. Bounds is best known for prayer. His daily habit was to spend the time between 4 am and 7 am praying. His writings on prayer are widely acclaimed to be among the finest of any author before or since.