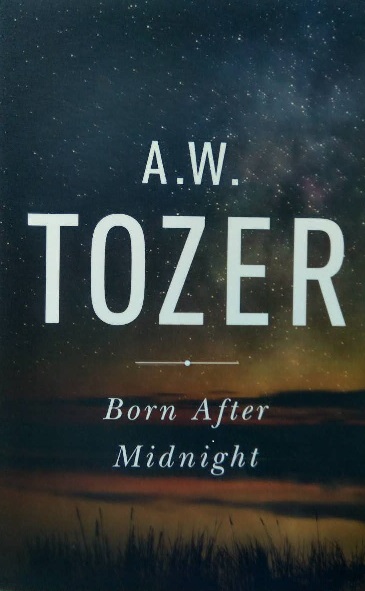 Title:               Born After Midnight
Author:          A.W. Tozer
Imprint:        Chicago, Moody, 2015
Collation:     168pages; 133*203mm
ISBN:             978-1-60066-790-9
Class Code: 培灵 B A M -AWT
In A.W. Tozer's compilation of writings on true revivals is what the book <Born After Midnight> is all about. Tozer is arguing that the premise of spiritual gifts and graces come only to those who want them badly enough to wait for them; to those who are willing to pray late into the night, unto that last hour of darkness, just before the coming dawn shimmers on the horizon is a service and honor. These graces come to those who genuinely yearn for God. <Born After Midnight> comes to those who speak to god on behalf of men and speak to men in the name of God. Tozer takes us on another journey of faith that is one that will have you re-evaluating your attitude toward life and toward the Lord, inspiring and enabling you to take up your cross and follow the Lamb. Tozer lays many of his philosophical cornerstones in <Born After Midnight>, as he describes who God is and what it is that makes Him that way. Will revival come again after reading this book, maybe, maybe not, but your prayer life and view of God will change forever.  This book brings a revivalist attitude of enthusiasm to the everyday journey of faith. A.W. Tozer urges the believer to "sanctify the ordinary," making every act of life a simple and glorifying offering to God.  The book examines the qualities of God and His desires and expectations of man. Each chapter will renew your insight into the depth of your faith, prompting an attitude of worshipful resignation toward God's will.
Will you press into heaven at the expense of earth?
It has been said that revivals are born after midnight. This is not because midnight is a magic hour–it isn't–but because anyone truly desiring renewal doesn't tire at seeking it.
This book stirs us toward renewal. Be it in the realm of money, worship, worry, or prayer, A. W. Tozer applies God's high wisdom to our everyday living to show sin bitter and Christ sweet, helping us crave heaven and lose our taste for the world.
If you will take God for who He says He is, trust His promises as true, and forsake the world in clutching for heaven, it will cost you everything. But it will give you eternity. This book invites you to seek what cannot be lost.
A.W. TOZER began his lifelong pursuit of God at the age of seventeen after hearing a street preacher in Akron, Ohio. A self-taught theologian, Tozer was a pastor, writer and editor whose powerful use of words continues to grip the intellect and stir the soul of today's reader. Among his best-loved books are the classics The Pursuit of God and The Attributes of God.