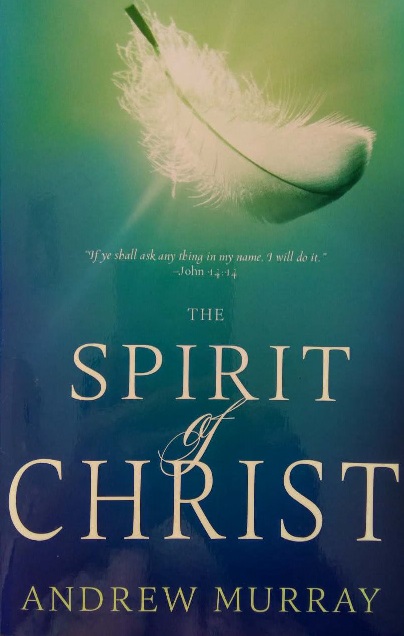 Title:               The Spirit of Christ
Author:           Andrew Murray
Imprint:         U.S., Whitaker House, 2018
Collation:       219 pages; 140*216 mm
ISBN:              978-1-60374-856-8
Class Code:    神学 T S O C -AM
Andrew Murray's writings were a cherished and vital part of his ministry in Africa. In this classic work, Murray stresses the importance of one truth: the Holy Spirit must be known by every believer as an indwelling life of spiritual power. For Murray, this indwelling is to be accepted and treasured until it becomes part of the consciousness of the believer. As the Holy Spirit possesses us, all of our lives, even the least things, must be surrendered to His leading. If God's people can learn to wait on the Holy Spirit for divine leading and working, placing ourselves entirely at His disposal, there will be manifestations of the Spirit's power in the church such as the world has never known. In The Spirit of Christ, Murray covers all aspects of the Holy Spirit, in the hope that God's glory will begin to work through His church in powerful ways that would be a witness for all the world.
"In my observation of the lives of believers, I have been very deeply impressed with one thought: that our prayer for the mighty working of the Holy Spirit through us and around us can only be powerfully answered as His indwelling in every believer is more clearly acknowledged and lived out." –Andrew Murray
Andrew Murray (1828-1917) was a well-known South African writer, teacher, and pastor. More than two million copies of his books have been sold, and his name is mentioned among the other great leaders of the past, such as Charles Spurgeon, T. Austin-Sparks, George Muller, D. L. Moody, and more.
A New Spirit and God's Spirit
God's Spirit and Your Obedience
How to Wait for the Spirit
Be Filled with the Spirit
The Baptism of the Spirit
A Divine Outpouring
Power for Your Life
How to Worship in the Spirit
The Spirit Gives Life
The Spirit of the Glorified Jesus
The Indwelling Comforter
How to Know the Spirit
Truth to Live By
The Gift of the Spirit
How to Glorify Christ
Saving the World from Sin
Evangelism: You Can Participate
Set Free!
How to Be a Child of God
Revitalizing Your Prayer Life
The Holy Spirit and Your Conscience
Hoe to Acquire Wisdom
The Spirit and the Flesh
Are You Spiritual or Carnal?
You Are the Temple of the Holy Spirit
Receiving the Spirit by Faith
The Spirit of Love
The Unity of the Spirit