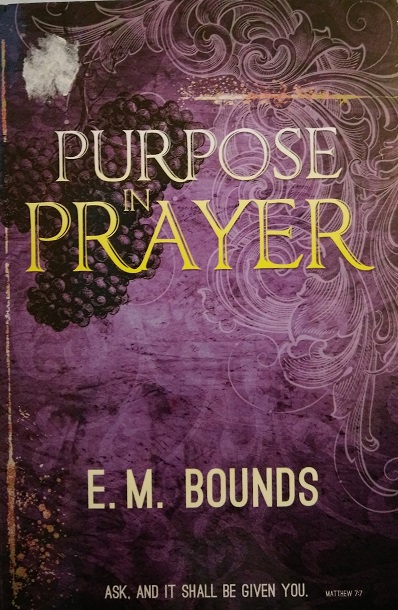 Title:                 Purpose in Prayer
Author:            Bounds, Edward McKendree, 1935-1913.
Imprint:          U.S.A.: NewKensington, Whitaker House, ©1997.
Collation:        192 p., 102*152 mm.
ISBN:                978-0-88368-438-2
Class Code:     培灵 P I P -EMB
The prayer of faith is one force that can turn your life into a testimony of God's divine power. In fact, it is the only power in the universe that can change the purposes of God and bring victory to the Christian life. Even so, it is a power that is used too infrequently.
M. Bounds encourages every believer to open a "vista of infinite resource and possibility" by living a life of purposeful prayer. He explains yow you can:
Have the assurance of God's answer every time you pray
See the results of your prayers
Obtain all that God has for you
Receive your inheritance and all that is Christ's
Do all things by God's aid
Know what to pray for
Grow in the likeness of Christ
Overcome the obstructions to daily prayer and meditation
Live in perfect love
The success and power of the Christian life depend on our ability to pray. Discover how you can be on the forefront of what God is doing and how you can become a living witness to others. The secret is prayer!
(Edward McKendree) Bounds (1835–1913) has given us a powerful legacy of prayer, believing it to be the strongest link between God and man. Bounds was a pastor and editor who spent many years reading, writing, praying, and taking part in revival ministry. Deeply concerned for the world, Bounds would rise at 4 a.m. to pray. Since the time of the apostles, no man besides Bounds has left such a rich inheritance of research into the life of prayer.